IP Line Business Broadband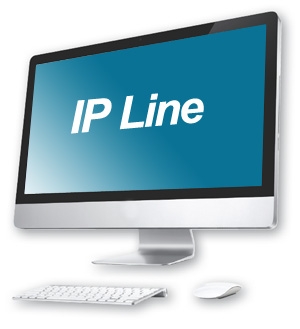 Value for Money Business Grade Broadband
Business Grade Service Level Agreement with Core Network Availability of 99.9%
Excellent coverage
Static IP Address for Networking
24 x 7 Technical Support with Experienced Engineers
Powered by robust AAPT Ethernet network
Symmetrical upload and download to support business use
Reliability and affordability
Powered by exceptionally robust AAPT Ethernet network. Availability, simplicity, and consistency have established Ethernet and IP as the communications technologies of choice across many enterprises and small businesses today.
Flexible range of symmetric speeds and great coverage
IP-Line can offer a variety of flexible bandwidths, from 2 to 40Mbps* and is available for businesses located in metropolitan areas of Brisbane, Melbourne, Sydney, Adelaide, Canberra and Perth, as well as many regional centres.
Ideal for today's cloud-based services
Businesses are increasingly using cloud-based business applications like online CRM tools, use of these services requires a secure reliable and synchronous high-speed connection is critical. Mid-Band Ethernet provides the ideal access for many of these cloudbased services.
IP-Line using Mid-Band Ethernet provides the ideal Internet access for many of these cloudbased services.
Plan Options
Speed
Plan
Monthly
Min Cost (24 mths)
Installation Fee
2MB / 2MB
Unlimited
$459.00
$11,016
$0
4MB / 4MB
Unlimited
$479.00
$11,496
10MB / 10MB
Unlimited
$599.00
$14,376
20MB / 20MB
Unlimited
$869.00
$20,856
50MB / 50MB
Unlimited
$1,799.00
$43,176
70MB / 70MB
Unlimited
$2,299.00
$55,176
100MB / 100MB
Unlimited
$2,599.00
$62,376
All prices quoted above Inc GST.
Things You Should Know
All prices quoted are inclusive of GST.
IP Line Minimum commitment over 24 months is as follows; $11,016 (2Mb Unlimited plan), $11,496 (4Mb Unlimited plan), $14,376 (10Mb Unlimited plan), $20,856 (20Mb Unlimited plan), $43,176 (50Mb Unlimited plan), $55,176 (70Mb Unlimited plan), $62,376 (100Mb Unlimited plan).
Early termination fee, if you choose to cancel your service or it is disconnected for any reason within the 24 month contract term you will be charged an early termination fee comprised of your minimum monthly commitment as per your agreement with us multiplied by the months remaining in your contract. You must provide 30 days' notice to us to disconnect a service.
IP Line Speeds are theoretical maximum speeds based on AAPT tests. Actual speeds may be less due to a number of factors including network configuration, line quality & length, exchange type, customer premises interference, traffic, hardware and software.
Unlimited usage will not attract any excess fees.
Static IP address provided.
Network Uptime guarantee of 99.9%. Rebate calculated as 1 day of service access fee credited for each hour of network downtime over and above the guaranteed level. Network downtime does not include faults in the underlying service from the exchange to the customer premises or any faults in the customers own network. Rebate must be claimed using our Standard Rebate Application Form within 3 months. Rebate will be applied as a credit against your bill. Maximum rebate available is the minimum monthly charge for the service
Acceptable Usage Policy Applies.